Kevin Radlein - Vocals

---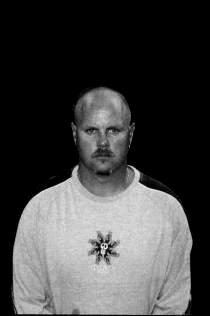 Kevin Radlein's vocals are aggressive and in your face; a lot like the guy who sings them! Kevin is one of the primary lyricists for Catharsis. He and James work together to produce the lyrics as well as the song arrangements for the band.
Kevin was also the vocalist for Mediator and Abolished Death. Additionally, Kevin played bass in the band Outpour.

Without a doubt the first thing that you notice about Kevin is that he is full of energy. This is very evident when you see Catharsis live. Kevin is also a committed Christian. His faith in the Lord overflows into everything he does.

Kevin drinks more Mountain Dew than anyone I have ever seen!







---
Catharsismusic @2002
all rights reserved