The Repp Family
---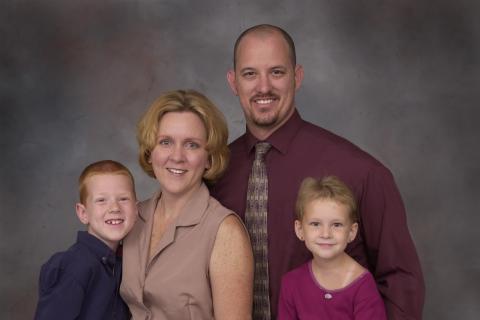 As a young man the Lord laid on James' heart the desire to teach His word. For some time He has been preparing James to serve Him in full-time ministry. Joyce, and James have served at a youth home, and on the youth staff of their home church. They have also led Bible studies, and served on the missions committee.

Prior to their marriage in 1994, Joyce served the Lord with Teen Missions International. Each summer she would lead a group of 20-30 teens overseas in short-term missions work. As they look back they can clearly see the Lord's hand in preparing them for the ministry He is calling them to do. James and Joyce are looking forward to serving the Lord on the Mission to the World, College Ministry team in Japan.

The Repps will be joining the College Ministry Team in Chiba, Japan to share the love of Jesus Christ to students in Japan. 99% of these students have never heard the gospel before. Please pray for them as they step out in faith to serve the Lord in word and deed in the nation of Japan.


James & Joyce will be serving in Japan for 2 years and then return to the US to attend seminary before returning to Japan as career missionaries.